Daniel Byrd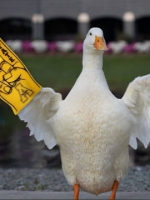 Assistant Director of Student Success
What I do at Appalachian State:
I am the Assistant Director of the Office of Student Success.
Education:
Undergraduate Institution: Auburn University
Undergraduate Major: Psychology
Master's Institution: University of Georgia
Master's Major: Social Studies Education
Doctoral Institution: University of Georgia
Doctoral Field of Study: Social Studies Education
Areas of Research Interest: Justice Oriented Teaching and Learning, Human Rights, Student Engagement, Academic Success
Reflections on being a First Generation Student:
I am fortunate to come from a close family who most would probably classify as working class. Both of my parents finished high school, but neither had the opportunity to attend college. In short, my mother worked as a stay at home parent and later retired as an elementary teaching assistant from the public school system. My father was drafted into the U.S. Army during the Vietnam War, and later spent his entire career in the warehousing industry. My first job was working in a warehouse with him as my boss, stacking boxes, cleaning, and learning the importance of having a strong work ethic. Most of my extended family grew up working from a very young age, then going into "blue collar" jobs or the military. As a young boy, I saw the long hours and hard work my parents put in to provide a home and basic needs for me and my older sister. Although my parents did not attend college, they encouraged me and my sister, so that we might live a little easier and enjoy more career and life opportunities.
As a result, doing well in grade school was always expected and I never wanted to disappoint my parents. I worked hard in high school and earned a few scholarships. However, in order to afford college I needed every type of financial assistance available. I worked throughout all my years as an undergraduate and graduate student, received student loans, scholarships, assistantships, and even one fellowship. While some of my peers were given money to buy whatever they wanted, spend on social events, or join sororities and fraternities, this wasn't something I could do. I never resented these differences though, I was proud of the fact that I could be independent, hardworking, and even earn better grades than most everyone I knew. Unfortunately my parents were unable to help me navigate college because they had no experience with it themselves. However, they always supported my efforts and instilled the notion that I could be successful with or without the help of anyone else. Because of this, I never considered quitting school. My biggest challenge was deciding on a major and figuring out what I wanted to do with the rest of my life. For many in my family, the running joke was whether I'd ever finish school and finally live up to some of the potential I'd built all those years.
I thoroughly enjoyed college, and when I graduated from Auburn University with a degree in psychology, I didn't know what else to do so I decided I would try graduate school. Here at App State, we have far more resources to help students decide on a career path that matches well with their interests and abilities. While there are definitely challenges that accompany being a first generation college student, our university has made great progress in identifying those potential issues, and providing students with the support and assistance that will help them achieve their highest potential. In my case, my sister majored in psychology and went on to earn a Master's degree in counseling, so I thought I would try a similar course of study. I eventually took a slightly different path, and earned both a Master's and Ph.D. in education from the University of Georgia. I never intended to pursue a doctorate, but I was strongly encouraged by a professor who felt I could be successful. Sometimes all it takes is someone like a family member, friend, or respected instructor saying you can accomplish your most important goals, and then you begin to believe you can as well. Some of my proudest moments as a student were times when those same people offered me their congratulations. To this day, my doctoral diploma does not hang on the wall of my office, I gave it to my parents to display in their own living room. I now see that being a first generation college student is an identity to embrace and be very proud of. I believe all App State students are capable of success, and it's my pleasure to help them throughout this very important endeavor in any way I can.