Diane M. Waryold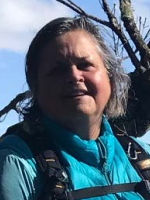 Professor -- Student Affairs Administration program
RCOE 3rd Floor- HPC Office
What I do at Appalachian State:
I teach in the Student Affairs Administration program.
Education:
Undergraduate Institution: SUNY Cortland
Undergraduate Major: Nature Interpretation/Recreation
Master's Institution: University of Florida
Master's Major: Student Personnel
Doctoral Institution: Florida State University
Doctoral Field of Study: Higher Education Leadership
Areas of Research Interest: Student Conduct; International Education -- generally, how to promote growth in college-aged students
Reflections on being a First Generation Student:
I definitely entered my undergraduate years feeling the "imposture syndrome". Unfortunately, I had a guidance counselor in high school who said to me that I was not college material. I was not gifted academically, but I was gifted socially and as an athlete. I was very involved in cocurricular activities and athletics. These experiences provided me with the confidence that I needed to pursue further education and to recognize the importance of practice, hard work and perseverance. Fortunately, I had parents who countered the discouraging messaging that I received in high school and recognized the value of a college education, even though they themselves did not have the opportunity to pursue a degree. Although atypical for a 1st generation college student, my parents encouraged me to pursue a college degree. They did not know how to navigate the system, so I relied on family friends for this. I considered leaving college during the first couple of weeks. I felt out of place, homesick and over my head. I second guessed the decision that I made to attend a university that was several hours away from my hometown. I can remember calling home from a payphone (no cell phones back then), crying and begging my mother to come to get me and take me home (I did not have a car). She insisted that I stick it out for a month, and after a month, we would reevaluate things. She also reminded me of the financial sacrifices we had made as a family. During that month, I credit my Resident Assistant and living in the residence halls for helping me to find a friend group and sense of community. Ironically, I cried four years later when my parents took me home at graduation because I had had such a fabulous experience and did not want it to end. I became involved with Student Affairs during my sophomore year when I served as a Resident Assistant in my residence hall. This experience served as the impetus for my interest in Student Affairs Administration and student development. I pursued graduate education in the field because this was necessary for employment in the field. I am living proof of the strong link between student engagement, student growth and development and retention.