Jim Westerman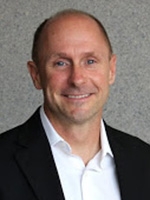 James E. Holshouser Distinguished Professor in Ethics
What I do at Appalachian State:
Director of Sustainable Business for the Walker College of Business, and also MGT Professor
Education:
Undergraduate Institution: Florida State University
Undergraduate Major: Finance
Master's Institution: Florida State University
Master's Major: MBA
Doctoral Institution: University of Colorado at Boulder
Doctoral Field of Study: Organizational Behavior and Human Resource Management
Areas of Research Interest: Sustainable Business, Ethics, Person-Organization Fit in Business and Education
Reflections on being a First Generation Student:
Although I had a family who loved me, no one in my extended family (cousins, aunts, uncles, parents, grandparents, brothers, etc) had ever graduated from college. They just weren't very supportive of my going to college. Comments would be made like "Do you think you are better than us?" But I thought it was the right thing to do to build a better life and not be dependent on others. So I went anyway.
When I first arrived as a college freshman, I honestly thought I would be one and done. That I wasn't college material, which would be quickly determined by my abrupt flunking out. However, I discovered that I had a strong work ethic - that most other students did not have. Although I had fun, I always made sure that I put my studying first. And as I started to get some good grades, it reinforced my work ethic. I loved the flexibility and freedom of study and scheduling that I had in college, as opposed to the lockstep structured approach I experienced in high school. As I achieved success in grades, I began to apply for and receive academic scholarships. This further reinforced and motivated my academic efforts.
I majored in Finance, because I heard you could make a decent salary. I was primarily motivated towards financial independence, as I noted previously. After I graduated (both before and after my MBA), I worked for several large corporations, and I learned that you should be more careful about what you choose to major in and why. Although I performed well in the corporations, I really disliked my jobs.
After conducting some career assessments, I discovered what I really loved to do most – teach and do research. That helped to orient me towards getting my PhD in Business Administration, and being a faculty member is the greatest job in the world. I love every aspect of it. So, here's a few things that I learned along the way:
Be a "kid in the candy store" for a while, and take classes that really inspire you and ignite your creativity.
At the same time, start doing career self-assessments. Do them all! Spend the time to figure out what you want to do with the rest of your life, so you can get the right major to help you get there.
Work hard to achieve grades you will be proud of. They open doors for you that never close.
Make good friends who share your values and are supportive of your aspirations. People you can turn to when times get tough.