Mary Ann Hofmann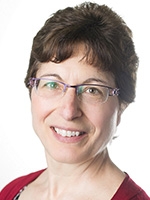 What I do at Appalachian State:
I teach Accounting, primarily Income Taxation.
Education:
Undergraduate Institution: Union College, Lincoln, Nebraska
Undergraduate Major: BS in Business Administration, emphasis in Accounting
Master's InstitutionS: University of Nebraska-Lincoln; Grand Valley State University, Allendale, Michigan
Master's Major: MBA-general; Master of Science in Taxation
Doctoral Institution: Arizona State University
Doctoral Field of Study: Business Administration--Accounting
Areas of Research Interest: Taxation of exempt entities
Reflections on being a First Generation Student:
I was a first-generation college student. My father had attended DeVry Technical Institute when he came home from military service, and my mother had taken a 6-month secretarial course when she completed high school, but no one in my immediate family had been to college. Actually, none of us children (I have an older brother and a younger sister) even graduated high school—we all ended up taking the GED exam. When I decided to go to college, I sold my herd of dairy goats and my flock of chickens, and headed west on a Greyhound bus.
I went to a church-related college, halfway across the country, just to make an adventure of it. I started out pre-veterinary, but gave up on it by the end of my freshman year. I was doing well enough in my science classes, but I knew there was no way I would ever be able to afford vet school. Money was definitely a problem. I ended up majoring in business, because it was the one program where I could still graduate in 3 years, having already "wasted" one year as a Biology major. When I wrecked my car during my sophomore year (an old Datsun B210), I felt I had to somehow make it up to my parents, so I went home and attended a community college for one semester and saved them the equivalent of the cost of the car. Then I returned to the college in the Midwest and completed my business degree. I got married in the middle of my senior year to a guy I had met in church while at home attending community college (so maybe the car wreck was not a total disaster after all). He was NOT a college man—he had a blue-collar job and was very skilled with mechanical things. He kept me and my life in balance.
When I graduated, the college offered me a job as a lecturer, teaching Principles of Accounting, if I would enroll in a Master's program at the University downtown. That is how I got my MBA for free. Once I started teaching, I knew that was the only career for me. I moved to another church-related university, and got another master's degree (which my employer paid for). Eventually they sent me for my PhD—and paid for it. Teaching worked out really well when it came to raising a family—the flexible schedule allowed me to spend quality time with my daughters, cook nutritious meals, grow a garden, and have a life! My daughters have always been so proud to have a mother who is a college professor!
I don't know if this is true for students who come from a long line of college-educated ancestors, but for me, college was a life-altering experience. After my first semester away from home at the age of 18, I realized that my relationships with my parents and siblings would never be the same. I had always idolized my father as the smartest person I knew; but after one semester of college, I began to see that he might be a little misguided about some things. I developed opinions on many issues (primarily regarding politics and economics) that differed from my family's long-held beliefs, and it was sometimes painful, or at least awkward. Also, I found that I had to downplay my academic successes, and become self-deprecating about my education around friends and siblings, in order to still fit in.
I also felt different from a lot of the other students at college, who somehow seemed more "with it," more polished, less worried about money. I felt like a "hillbilly" in comparison. Most of the friends I made were first-generation college like myself, though, and they were struggling with many of the same issues.
My family provided as much financial support as possible towards my initial degree, and were always there for me emotionally, but were unable to provide the kind of advice or guidance that might have encouraged me to reach higher—another reason I was so quick to abandon my dream of veterinary medicine and "settle" for a degree in business. But in the end, I am very happy with my life and with the choices I made.